A Little Boy's Prayer is now available for license License Musical
Gift Shop
View Cart
Special Donation Package

For a donation of $50.00 or more that goes to the A Little Boy's Prayer foundation.
This is a charitable organization bringing LIFE TOOLS in a Corporate and individual mentorship program to local local community.
Stephen Marshall says "What you BELIEVE masters all your choices… your Choices paint your life"
A lot of abandoned hurting children feel they are born to loose and therefore all their choices follow.
This Foundation will strategically reach out to local organizations - the caretakers and the children themselves all year long to transform their belief system that they are not alone and they are truly Born To Win!!
Help us reach out and change our community one life at a time!
For a donation of $50.00 or more you will receive:
The Best Selling Novel
The Big Hardcover Children's book
The multiple artist CD
A gift of the full length DVD of the musical!
You get all four items for a donation of $50.00 or more.
Good for you… you have FOUR CHRISTMAS gifts to give away and Good for the Children!!
Donate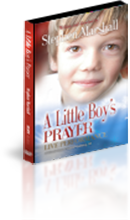 The DVD
Re-live the entire performance from the comfort of you living room. ($15.00)
Add to Cart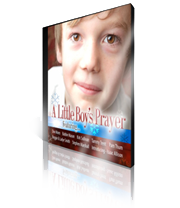 The CD Album
A 12 song collection of timeless hits with full symphony and many beloved guest artists. It will make you smile! ($15.99)
Preview
Add to Cart
Also Available on iTunes »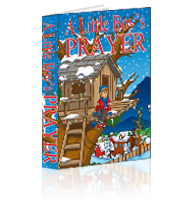 The Children's Book
This is a full color vibrant, heartwarming 36 page book that you as parents- grand parents- and friends will enjoy reading to your little ones. ($16.99)
Preview
Add to Cart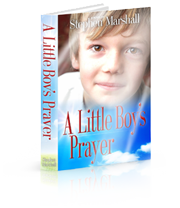 The Novel
Put a tea on. Sit in a comfortable chair by the fireplace and let this novel transport you to the town of Forester where prayers are answered and dreams come true. ($15.00)
Preview
Add to Cart